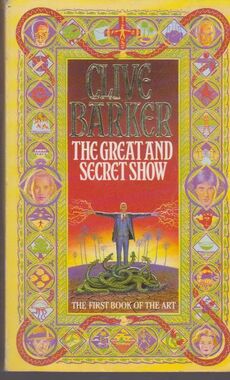 Sonic vs Donkey Kong is the episode 2 of SSB Face-Off.
In a jungle, Donkey Kong is seen looking for something. All of a sudden, he saw a Chaos Emerald. Donkey Kong gets it and tries to take it, but Sonic the Hedgehog snatches from the gorilla and waves his index finger at him. Donkey Kong warns the hedgehog to give it back, but Sonic nods his head with a no. Donkey Kong attacks Sonic and tries to grab him, but Sonic makes a back flip, throwing the gorilla and causing him to roll forward. Donkey Kong angrily gets up and charges with a swipe that misses Sonic, who somersaults behind the gorilla. Sonic uses a Homing Attack as Donkey Kong is able to guard, only to have Sonic knock him off-guard with a fast blow, which sends the gorilla flying backwards and tumbling the ground. He slowly gets up and thumps his chest, before attacking Sonic. Donkey Kong jumps and tries to slam Sonic with a headbutt, but the hedgehog rolls under the gorilla and uses a supersonic combo on him. Sonic then throws a punch, causing Donkey Kong to dart backwards. He makes a front flip by crossing his arms with his index finger. Unfortunately, Donkey Kong grabs him and throws him far to a grassy field. Sonic lands safely as Donkey Kong leaps out of the jungle and charges at the hedgehog with a Spinning Kong technique , but Sonic jumps and lands on the gorilla's back, before jumping off of his back. Donkey Kong thumps his chest with a roar and charges at Sonic, but Sonic manages to kick him right in the air and make a fast air combo. Sonic uses a kick, which sends Donkey Kong to dart down and crash to the ground. The weakened Donkey Kong uses a Giant Punch to strike Sonic, but it was no use for the hedgehog's speed and agility and is received to be punched in the gut. Sonic runs very fast in circles, making Donkey Kong spin around. After spinning around, Donkey Kong was very dizzy and was outmatched. Then, Sonic uses a Spin Dash, knocking the gorilla out cold. Sonic makes a pose with a fist and runs off, leaving Donkey Kong unconscious.
Ad blocker interference detected!
Wikia is a free-to-use site that makes money from advertising. We have a modified experience for viewers using ad blockers

Wikia is not accessible if you've made further modifications. Remove the custom ad blocker rule(s) and the page will load as expected.